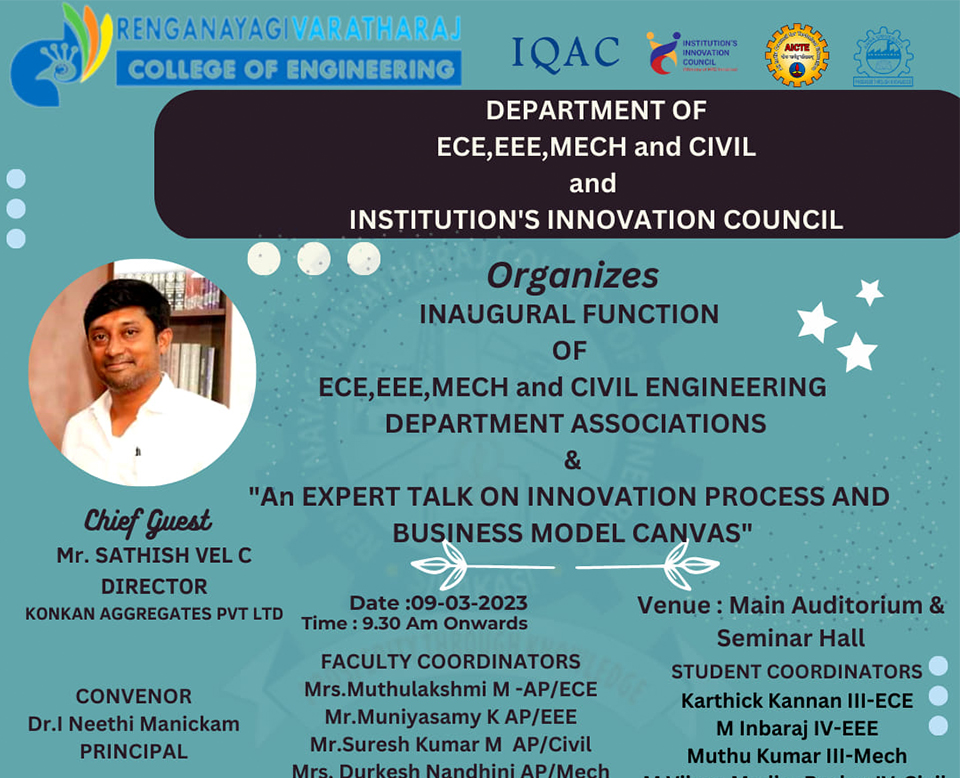 Renganayagi Varatharaj College of Engineering happily organizing an Inaugural Association event for the departments of ECE, EEE, Civil and Mech respectively.
On behalf of RVCE, here spares our genuine gratitude gratifying Mr.Sathish Vel , Director of Konkan Aggregates pvt.ltd. hosted an Enlightening event . An IIC event "An expert talk on Innovation process and Business Model Canvas" That greatly inspired and helped our students to focus towards innovation and entrepreneurship development.
Last but not the least, I thank all the students for showing their interest in this programme.