RVCE and Classle Knowledge Pvt. Ltd, Chennai has signed an MoU for providing Cloud based infrastructure. By this MoU students can access IIT- IISc courseware, Video Lectures and class notes of RVCE Assistant Professors.MoU has been exchanged by Mr.Swaminathan, Manager from Classle.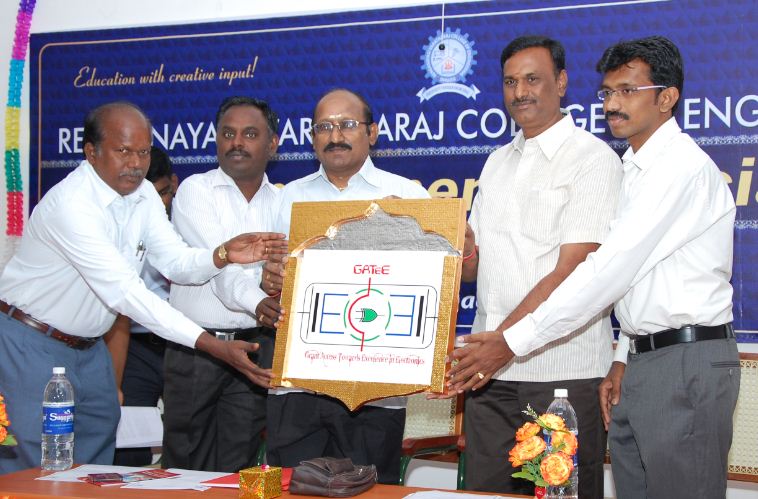 RVCE has signed an agreement with BSNL for providing technical seminars , industrial visit and inplant trainings for Engineering students in the areas of Communication and latest happenings. By this MoU, Civil and Mechanical students can also undergo training at BSNL, Chennai.Mr.Radhakrishnan,Dy General Manager from BSNL releases the ECE Department Association Logo and exchanges the MoU.
MoU with Mallow Technologies
Mallow Technologies is a start up company located at Karur. It develops apple iPhone, iPad applications for the clients from US, UK and Australia. With this Memorandum of Understanding , Mallow Technologies offers Placement opportunities to the students, Technical Seminars and in-plant trainings.Mr.Kamalavel and Mr.Manivel, Directors from Mallow Technologies exchange the MoU with Mr.Ragavan,Secretary of RVCE.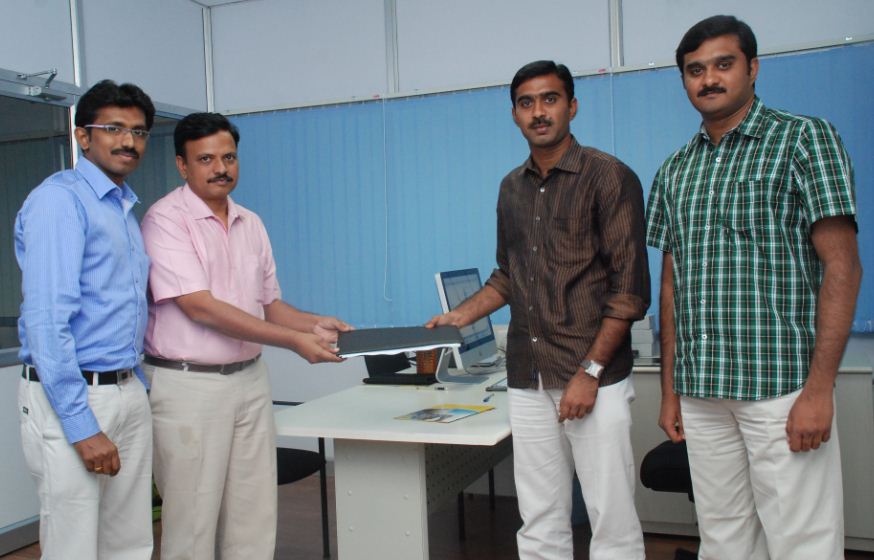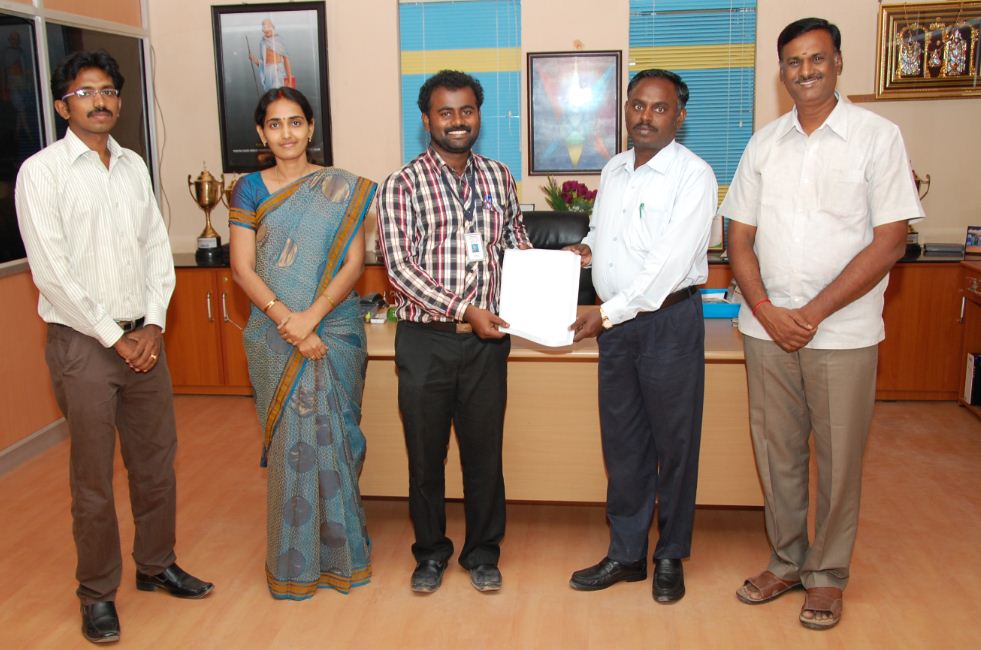 MoU with BeeHive Communication Club
Beehive Communication Club is a soft skill training company. RVCE has signed a memorandum of understanding with BCC to facilitate the students to communicate in English flawlessly.Mr.Shyam from BCC exchanges the MoU with our former Prinicpal Dr.Neethimanickam.