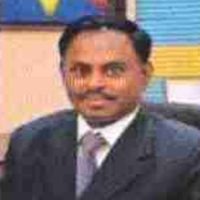 Dr.I.Neethi Manickam Ph.D.,
Principal
+91 4562 234567
We have well experienced and highly motivated faculty, staff and skill development trainers to make sure that our students enhance their thinking skills, analytical frameworks, interpersonal skills, communication skills and technical skills which will mould them into well rounded technocrats. Also, our status allows us to constantly review the curriculum and update as per the industry requirements which ensures that all our students are industry ready when they leave our portal.
The prominent features of RVCE are the ISO Certification, MSME supported incubation centre, Apple lab, Outcome Based teaching learning process, academic discipline, innovative practices in the laboratory and workshop sessions, project based subject learning, tutorials, research and development activities with 36 high-end research centres, technical and general student clubs, industry linked training and internship opportunities, various skill training for facing interviews, personality development programmes and active participation in the various technical festivals, seminars, conferences, activities for life skills, yoga and meditation, etc.
Good education is the foundation for a secure, prosperous and exciting future. Our students, the learners of today, are well trained to face the challenges of highly competitive future.
To be successful in life, have ambitions and define your goals clearly. Discipline and hard work is the key to success. Be regular in your classes and focus on your goals. Your concerted efforts with the able guidance of your teachers would definitely provide you a blissful and successful life.
RVCE always welcomes your enquiries.