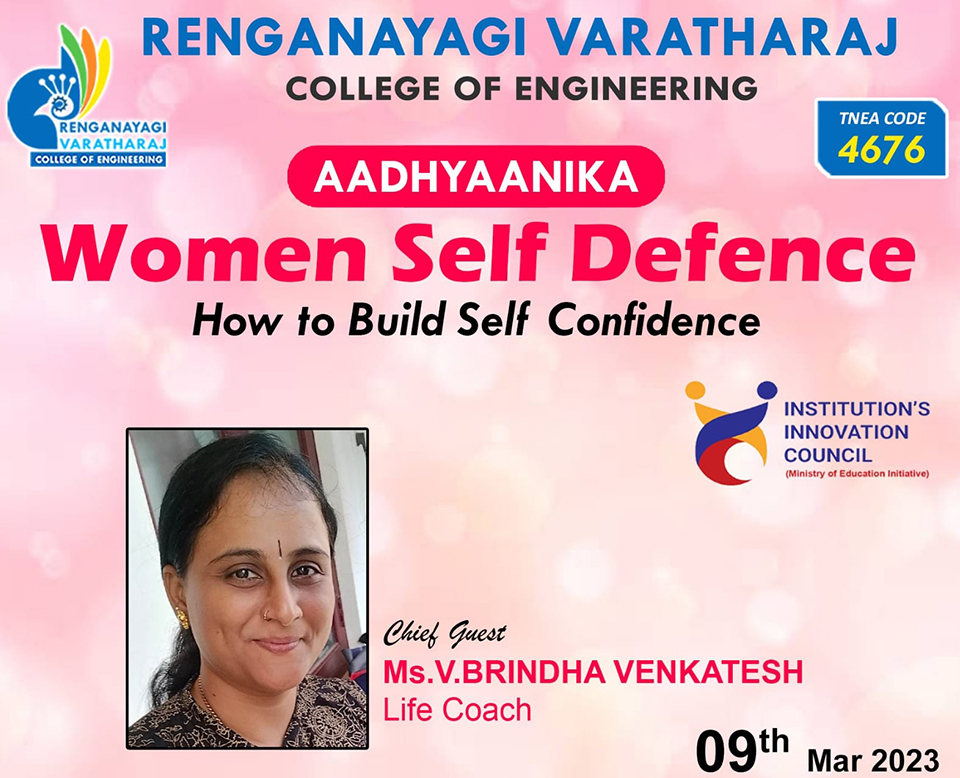 RVCE grandly celebrates Womens Day with our energetic, enthusiastic students.
Lifetime is not enough to thank you for what you have done.
On behalf of RVCE event based on IIC, we submit our hearty thanks to Mrs. Brindha Venkatesh, Correspondent of Zee Play School, Rajapalayam. Our students were highly energetized of jovial blended valid message shared by the guest of our day. Students received the prizes as a reflection of their active contributions towards the event AADHYANIKA'23 and thoroughly a satisfied day for celebrating womanhood.
Last but not the least, I thank all the students for showing their interest in this programme.