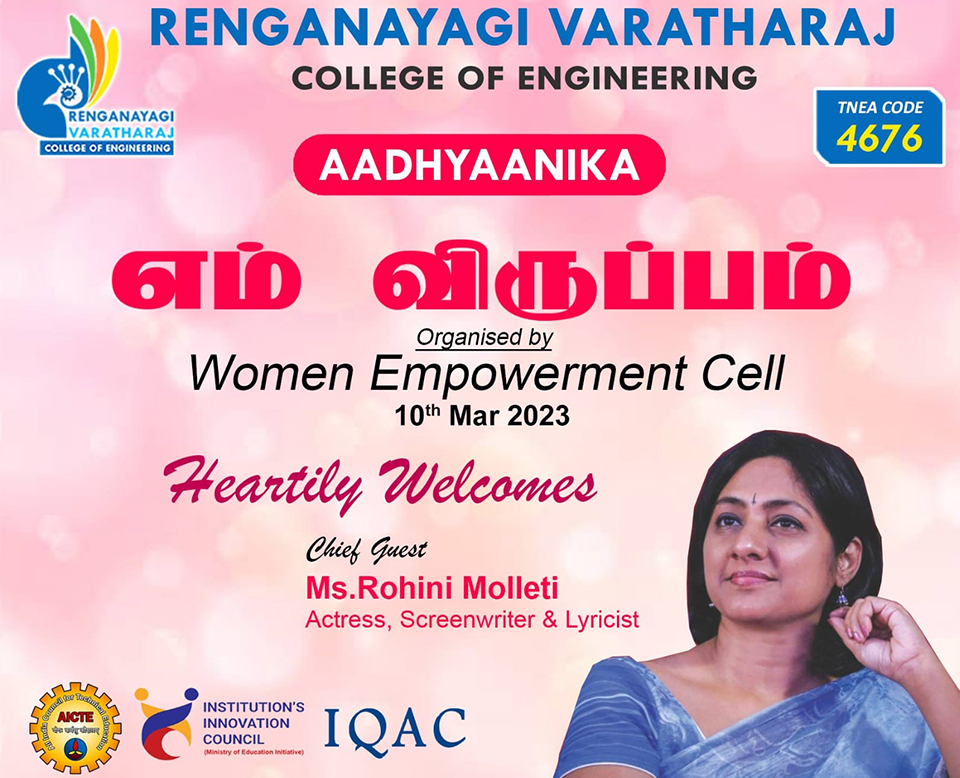 Renganayagi Varatharaj College of Engineering celebration of AADHYANIKA'23…
We Promote our next step forward towards the goal of hunting Empowerment as a part of Women's Day Celebration with an exciting entry of Mrs. Rohini, Actress, screen writer, lyricist
On behalf of RVCE we heartily dedicate our hearty vote of gratitude for our renowned portion of chief Guest's contribution that stimulated the spirit of our young graduands. Dare to be your own self just by being who you are.
Respect everyone's thought and try to win the world leaving one's own imprint. As usual a session on behalf IIC, It's a grandiose day RVCE sumptuously enjoyed the shining atmosphere in which the day bejeweled with gracious presence of Ms.Rohini, Screen writer, actress alongwith Tamilnadu Writer's Association Comrade. Mr.LakshmiKanthan and Com. Mr.Jegan for their dynamic speech empowered with pep talk towards our students.
We introduce some activities & members of POSH.
Last but not the least, I thank all the students for showing their interest in this programme.