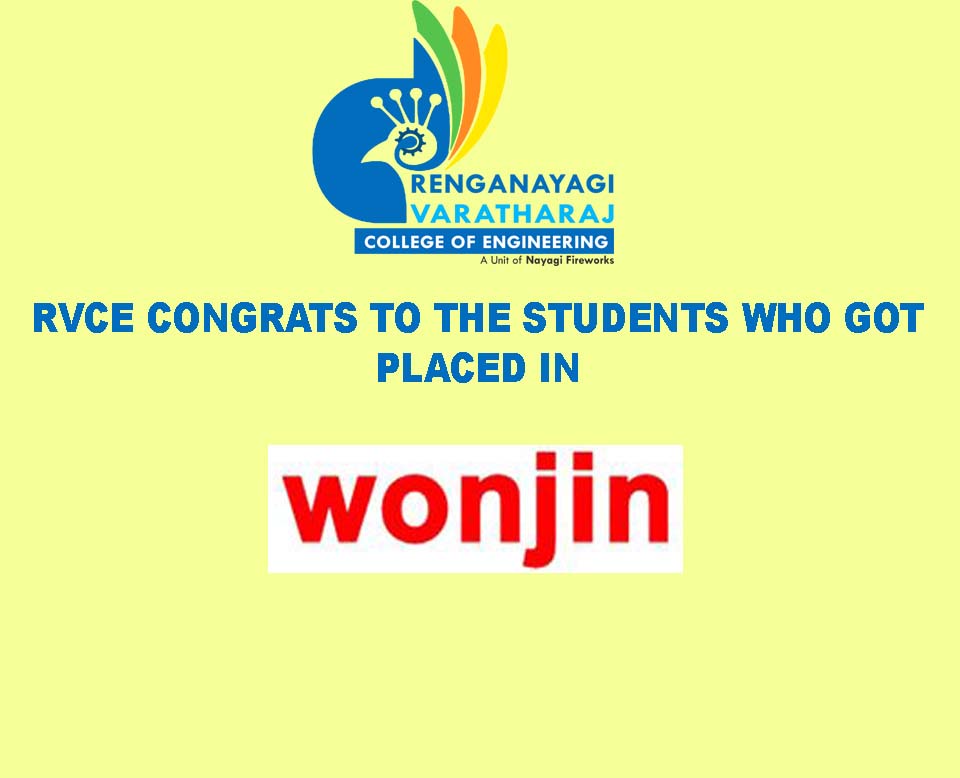 RVCE – Students Placed in WONJIN
Renganayagi Varatharaj College of Engineering (RVCE) Conduct the On Campus Placement Drive on 21st March 2021.
RVCE Pleasure in placing our students in WONJIN on our Placement Drive today.
Thanks to HR team
and Entire Faculty Team. Wishes to All the Students who are all Selected the Placement Drive.
Best of luck and have a wonderful future!
Explore! Discover! Dream!