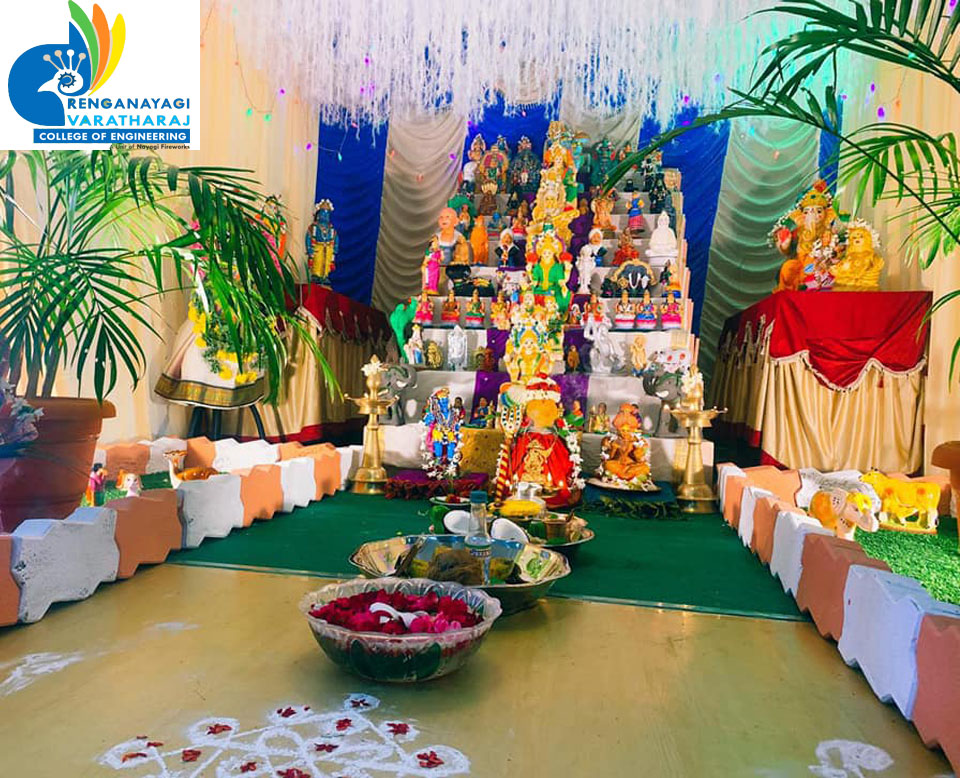 RVCE-NAVARATRI Celebrations 2021
The much-awaited festival of Navratri is here, which calls for endless festivities! It is a nine-day long festival, which is celebrated all over India.The nine days are dedicated to Goddess Durga and her different incarnations. Each avatar of Maa Durga is associated with different virtues and colours.
The first day of Navratri begins great at our college campus Renganayagi Varatharaj College of Engineering (RVCE) .The festive begins with lot of prayers,devotional music and songs ,then with small kummi aatam.Let us Wishing you all a fantastic nine nights of devotion, spirituality, and happiness. May Durga shower her kind blessings over you.
Happy Navratri!!