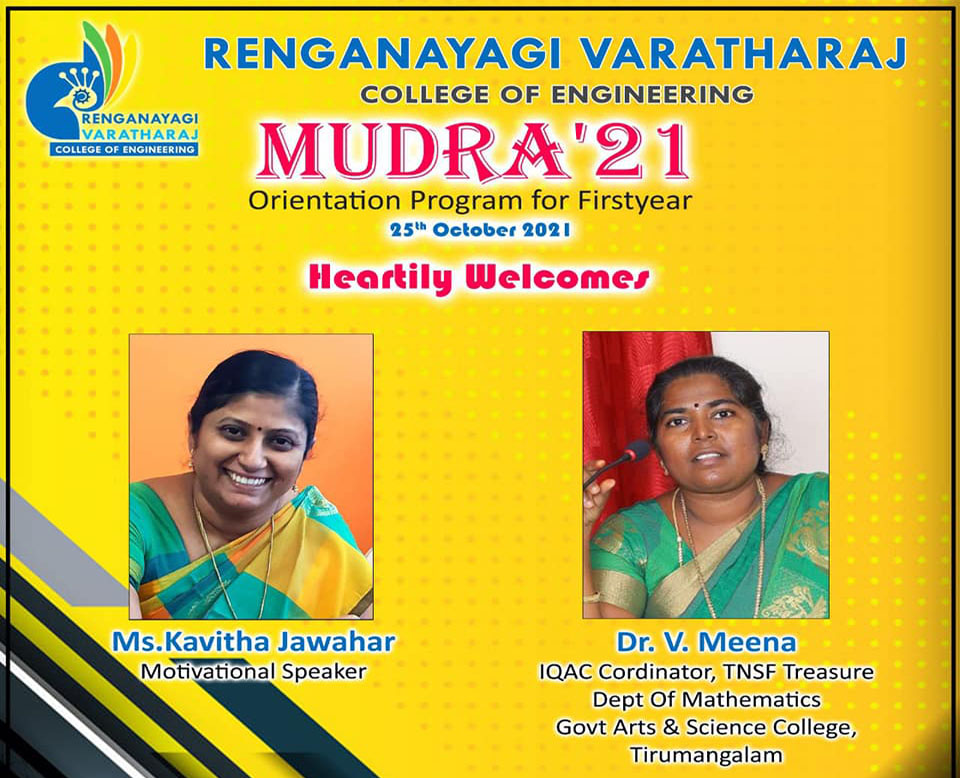 Renganayagi Varatharaj College of Engineering(RVCE) Conducted Orientation program "MUDRA'21" for First year students!!
We welcome Ms.Kavitha Jawahar , Motivational speaker and Dr.V.Meena IQAC Coordinator,Dept of Maths,Govt Arts college Thirumangalam.
And also we welcome our pride Alumnini of RVCE Ms.Aruna devi,Ms.Vishnupriya ,Ms.Nandhini and Ms.Petchiammal for joining with us in this upcoming orientation program on 25th October, 2021 .