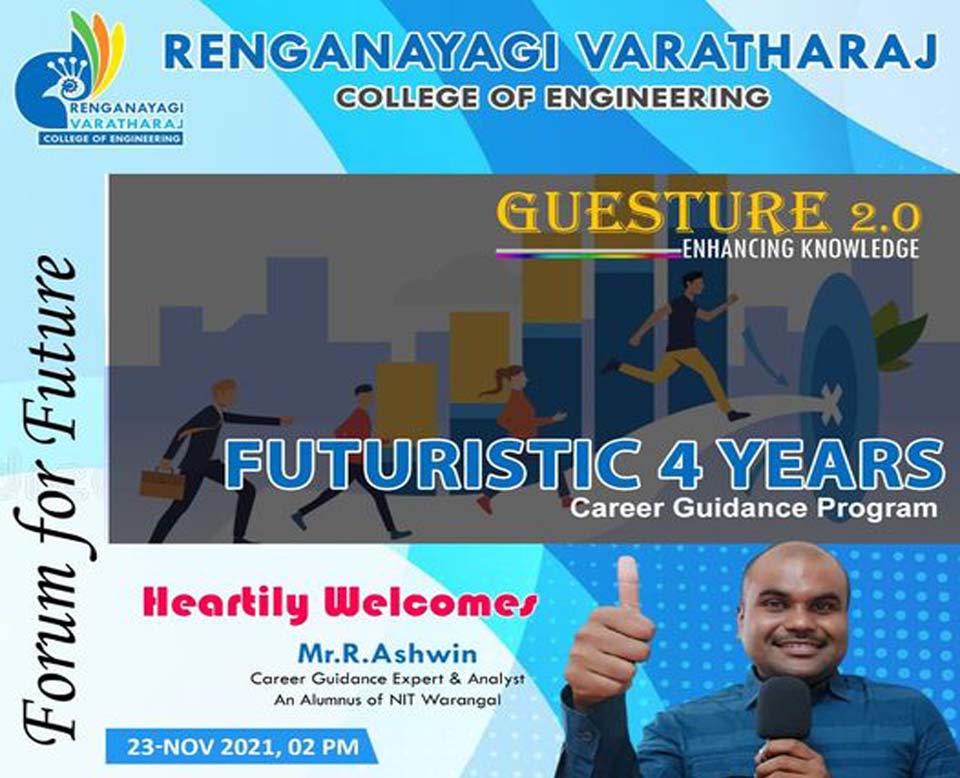 RVCE – FUTURISTIC 4 Years
Renganayagi Varatharaj College of Engineering (RVCE) proudly conducted career guidance program entitled on Futuristic 4 years by Mr. R.Ashwin,Career Guidance Expert & Analyst,An Alumnus of NIT Warangal.
Our students were benefited highly with your time sharing. Thanks in tonnes Mr.Ashwin n Mrs.Devika Ashwin for your visit to our RVCE.