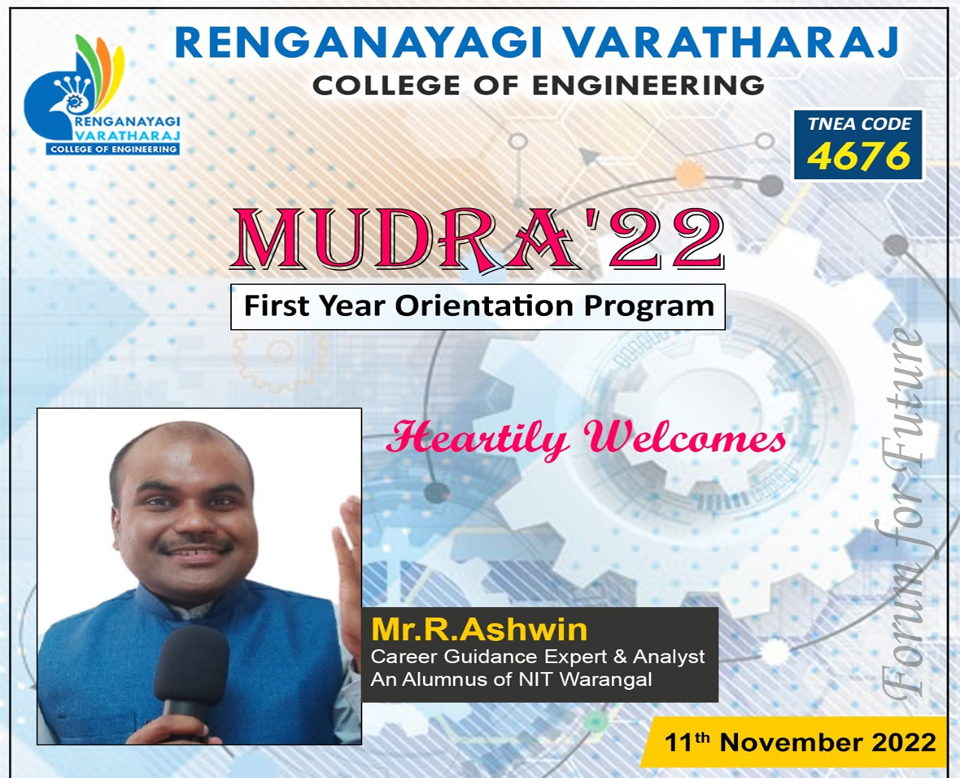 RVCE – First Year Orientation 2022
"Every Beginning is a Beautiful Blessing"
The taste of first is always the richest. It may be the first cry, first try or first five.
11.11.22 is remarkably an extra special occasion to us since it is our spirit ful freshers entry. Thoroughly a blessed day overflowed with cheers and excitement, painted with pep-talk, flavoured with of fun.
We, Renganayagi Varatharaj College of Engineering sending whole heartily sparing the best wishes for our newly bloomed Engineers to reap the more and most wonderful future. Here we begin our next milestone of glory with our gracious students.
Expressing our special thanks to our today's chief guest Mr.Ashwin Ramaswamy, Career Guidance Expert and analyst, founder and CEO of the Entrance Gate for his splendid words in which we felt the sense of satisfaction from our students and parents.