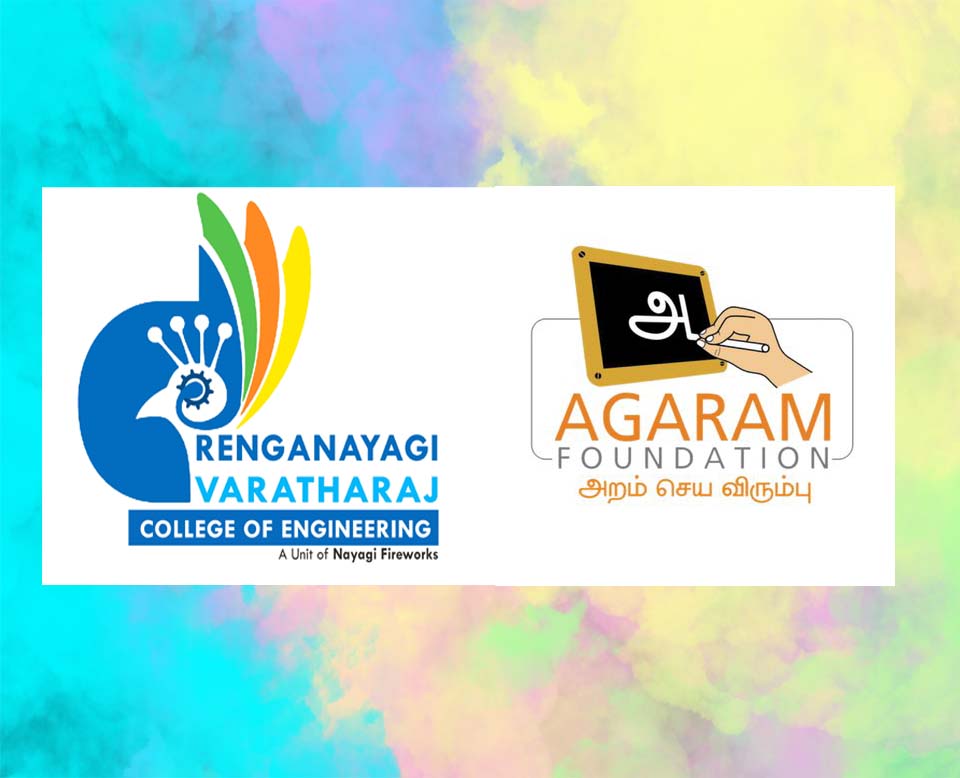 RVCE – Associated with foundations like AGARAM
RVCE has always been a servicing Hub for the needy students,the one from economically poor non supportive parental background but with good standards in school education through government institutions.
Our KRTA trust has always supported financially to this cause. Also we are associated with foundations like AGARAM– Actor Surpass initiative, Starting from the year 2015 proceeding with 2020 passed outs, it's been progressive.
We tied up with New Wings foundation, an excellent initiative by most honorable, Thiru.Sandeep Nandhuri sir, District collector of Thiruvannamalai and we gave awareness over engineering education to those students recently, when sir was under service in Tuticorin dist .
Our main motto is to educate and empower quality education to every single human where so ever they come from, Inner potential of the candidate and their focus matters.
We Give It..!!